Gary Hodges Ramjet, Ltd.

Welcome to our new web site!
The company is old...the owner is old...

You have found Gary Hodges Ramjet, Ltd., providing the finest in carburetor and fuel injection parts for Corvette, Chevrolet, muscle-cars and hot rods since 1979. We offer new, used, rebuilt and NOS parts, with a full line of Corvette parts available at competitive prices and guaranteed satisfaction.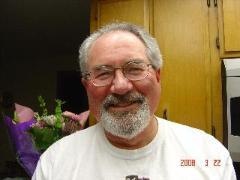 Gary has over 50 years of professional automotive experience. His early career was as a technician at General Motors and Ford dealerships. The next 30 years were spent instructing automotive technology at the local community college. During that time he earned a ranking of ASE Certified Master Technician. Gary has contributed to several major publications on Corvette carburetor and Rochester fuel injection restoration, and has presented numerous technical seminars for restoration enthusiasts. He is a member of the National Corvette Restorers Society (NCRS), Solid Axle Corvette Club (SAAC), GoodGuys and National Hot Rod Association (NHRA).

You can reach us at 503.588.3883 Monday thru Friday, 8 a.m. to 5 p.m. PDT. We are looking forward to hearing from you. You can also contact us at our e-mail address: gary@garyhodgesramjet.com.

Are you new to Corvette restoration? Find a world of helpful information
by joining the National Corvette Restorers Society at www.ncrs.org
_____________________________________________________________________________

T O O R D E R , C A L L 5 0 3 . 5 8 8 . 3 8 8 3

ALL PRICES SUBJECT TO CHANGE, AND DO NOT INCLUDE SHIPPING
YES! WE ACCEPT MOST MAJOR CREDIT CARDS